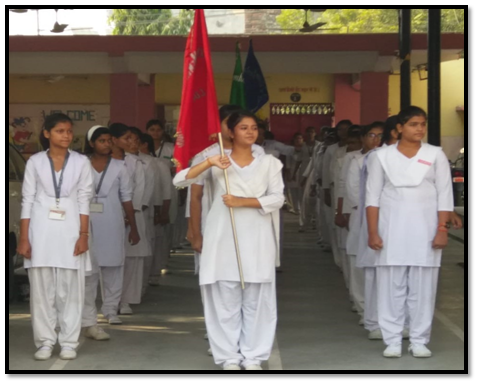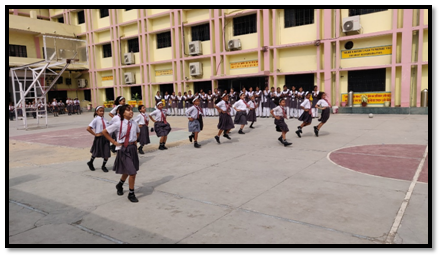 To inculcate sportsman spirit and to foster the spirit of healthy competition, school lays emphasis on sports and games.

School has well equipped games room, play field , cemented Basket ball,Volly ball and Tennis hard court and Table tennis room.

Physical education and training in games, sports and athletics are imparted by highly qualified physical education teachers.

Specialized training in games, sports and athletics is provided by local experts and coaches.

Our school is actively participate in CBSE and UP state Tournaments and win a large no. of prizes at CBSE Cluster Meets in UP basis Schools regional meets.

Annual inter school tournaments in games, sports and athletics are held to promote sound health and help students to develop skills of coordination,agility,motivation and leadership.

Games and sports are part of weekly time table of all classes, from primary to senior, as school realizes that physical activities are essential for the growth of any individual.

To train students in sports and games, a sports summer camp is held during the summer vacations, students are trained in Basket Ball, Volley Ball, Tennis and Table Tennis by experts.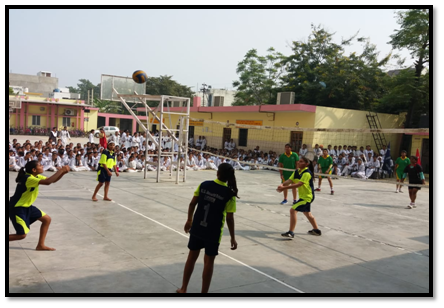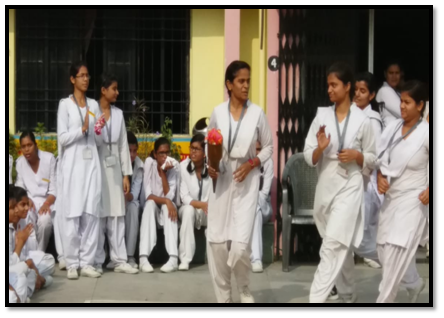 SESSION 2018-19
NATIONAL LEVEL ACHIEVERS (2018-19)
| | | | |
| --- | --- | --- | --- |
| S.NO. | NAME | EVENT | PLACE |
| 1 | VAISHNAVI MALVIYA | KARATE |  (GOLD MEDAL) |
| 2 | SHRUTI JAIN | TAEKWONDO |  (GOLD MEDAL) |
| 3 | SAUMYA GUPTA | TAEKWONDO | (SILVER MEDAL) |
STATE LEVEL ACHIEVERS (2018-19)
| | | | |
| --- | --- | --- | --- |
| S.NO. | NAME | EVENT | PLACE |
| 1 | ANUSHKA YADAV | NATIONAL BASKETBALL PLAYER | STATE LEVEL |