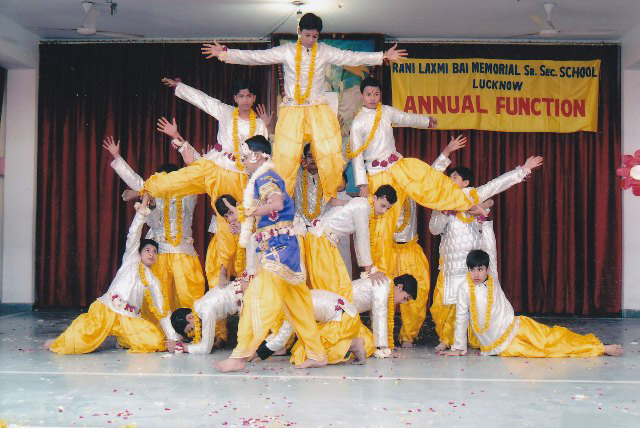 The school has a tradition which incorporates in its milieu all that is good in thought, word and deed. The secular and ethical values are cherished and an atmosphere prevails where modern thought process and traditional values and traditions are allowed to flourish .
It is with this aim the school organizes its annual day and prize distribution ceremony. The performance by the students are a feast for the human soul.

The carefully selected items, costumes and presentations draw whole hearted applauses from the parents fraternity. The depiction of various forms of Indian culture and tradition are the major highlights of this day.
Maximum participation is ensured by encouraging the students to shed off their inhibitions and showcase their talent before the august gathering Of parents,grandparents, ex-students and other distinguished guests.