The man who does not read good books has no advantage over the man who cant read them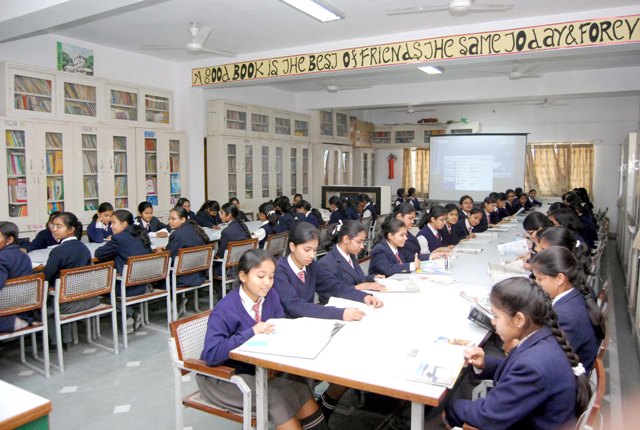 The school has a voluminous instock of books in its well furnished library that provides a conducive atmosphere to the students to read and study.
The library seeks to encourage the growth of ideas the experience of literature and the use of technology within a caring environment. The library provides a wide range of resources in varying formats to meet the needs of the curriculum that offer students a range of learning opportunities which provide strategies to access, evaluate and use information and assist teachers with the support they need to develop information to literate students, Apart from wide range of books on different subjects the library offers the following facilities :
A journal section for reference.

Different types of Encyclopedias on all subjects.

Different weekly magazines and newspapers to update on news and happenings and also to create an awareness of current events.