Creative minds are rarely tired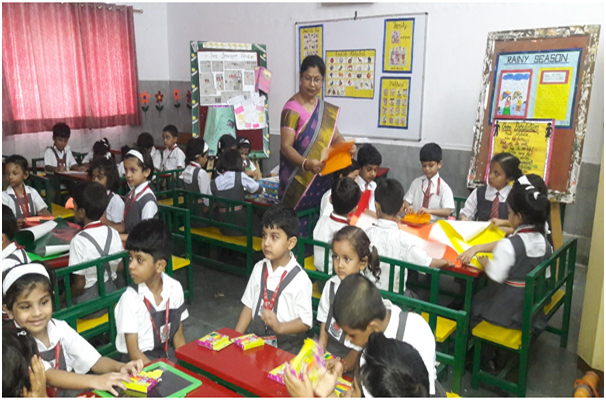 The principle goal of education is to create students who are capable of doing new things, not simply of repeating what other generations have done – men who are creative, inventive and discoverers.

The creative mind of the students are given wings in the aesthetically made art and craft room. The ambience of the room provides the students an atmosphere to learn drawing, painting, origami and craft. Their environmental sensitivity is exhibited in best out of waste, objects they create by giving vent to their imagination. An Art & craft exhibition is organized by the school every year to provide the students a platform to showcase their creativity.